The call of the sea
With its eighteen-metre ceilings, its huge bay windows overlooking the Nador lagoon, its shades of blue and its stylised golden sail, the L'Assiette restaurant in Nador evokes the ships which used to sail the seas.
The room cleverly combines an abundance of natural light and the sophisticated elegance of a luxury hotel, with its stunning pendant chandeliers and contemporary furniture with touches of gold.
The L'Assiette restaurant embodies the stylish seaside feel of the Marchica Lagoon Resort.
Your
meals
at the
L'Assiette restaurant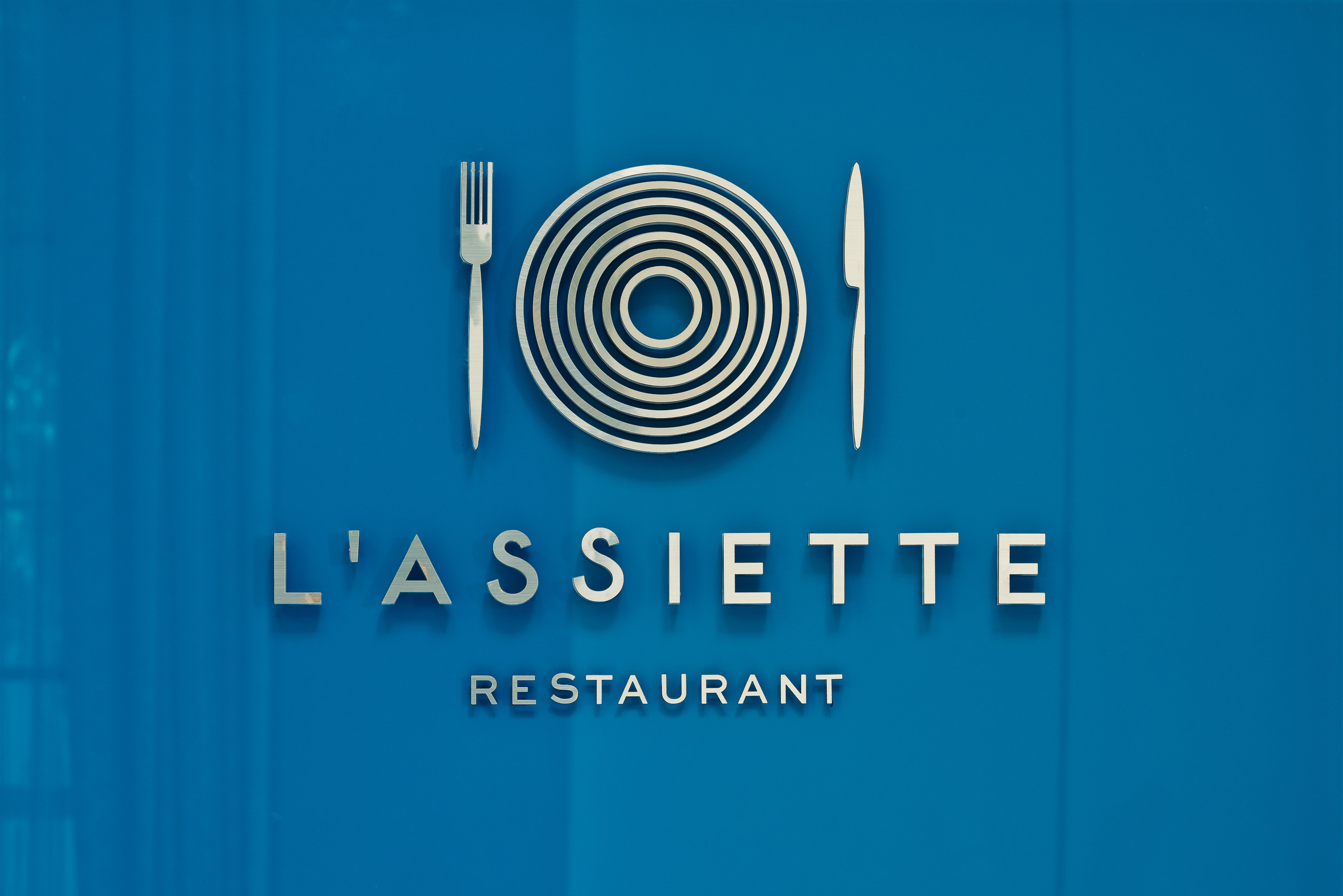 Breakfast
The large dining room of the L'Assiette restaurant in Nador looks out on the lagoon, where the sun has risen.
The gentle morning light is full of promise for another incredible day in Nador. It's time for breakfast at the Marchica Lagoon Resort hotel: time to unwind and to revel in the tranquillity. Make your way between various buffets, serving local products (honey, goat's cheese), seasonal fruit (prickly pears, oranges, pomegranates) and all kinds of pastries.
You'll be thrilled by such a vast choice. 
Towards the rear of the room, watch show cooking: the hot dish of your choice is prepared before your very eyes. Then it's up to you to decide whether you want to sit at one of the gorgeous tables inside or on the terrace. To your left, there's the infinity pool, to your right, there's the Marchica Lagoon lighthouse and in front of you lies the sparkling lagoon.
Truly heavenly.
Opening times: from 7am to 10.30am.
Lunch
After a morning in the spa, it's lunch time: the perfect time to visit the L'Assiette restaurant.
On the menu, a symphony of fresh produce and quality ingredients to create bespoke salads in sun-drenched shades. 
It's up to you to combine crudités, vegetables, condiments and dressings to create your own salad which can be enjoyed inside the hotel or on the shady terrace, close to the lagoon.
Afterwards, choose a hot dish made with seasonal ingredients, cooked in a Mediterranean style.
For dessert, take your pick from a wide range of delicious sweet treats. 
Opening hours: from 12.30pm to 3pm.
Dinner
An incredible day comes to an end at the Marchica Lagoon Resort hotel, between Nador and the lagoon.
The L'Assiette restaurant serves delicious dinners beneath the feather pendant lighting of its high ceilings.
A unique menu has been created just for you: choose your favourites from a gourmet salad buffet before enjoying a hot dish from the à la carte menu, served at your table. The Chef and his team carefully choose their ingredients, preparing meat and fish to create all the intensely colourful flavours of Mediterranean cuisine. Round off your dinner with a gourmet dessert. 
Opening hours: from 7pm to 11pm.